DSM speaks at Nicholas Hall OTC Conference
DSM Nutritional Products
November 14, 2017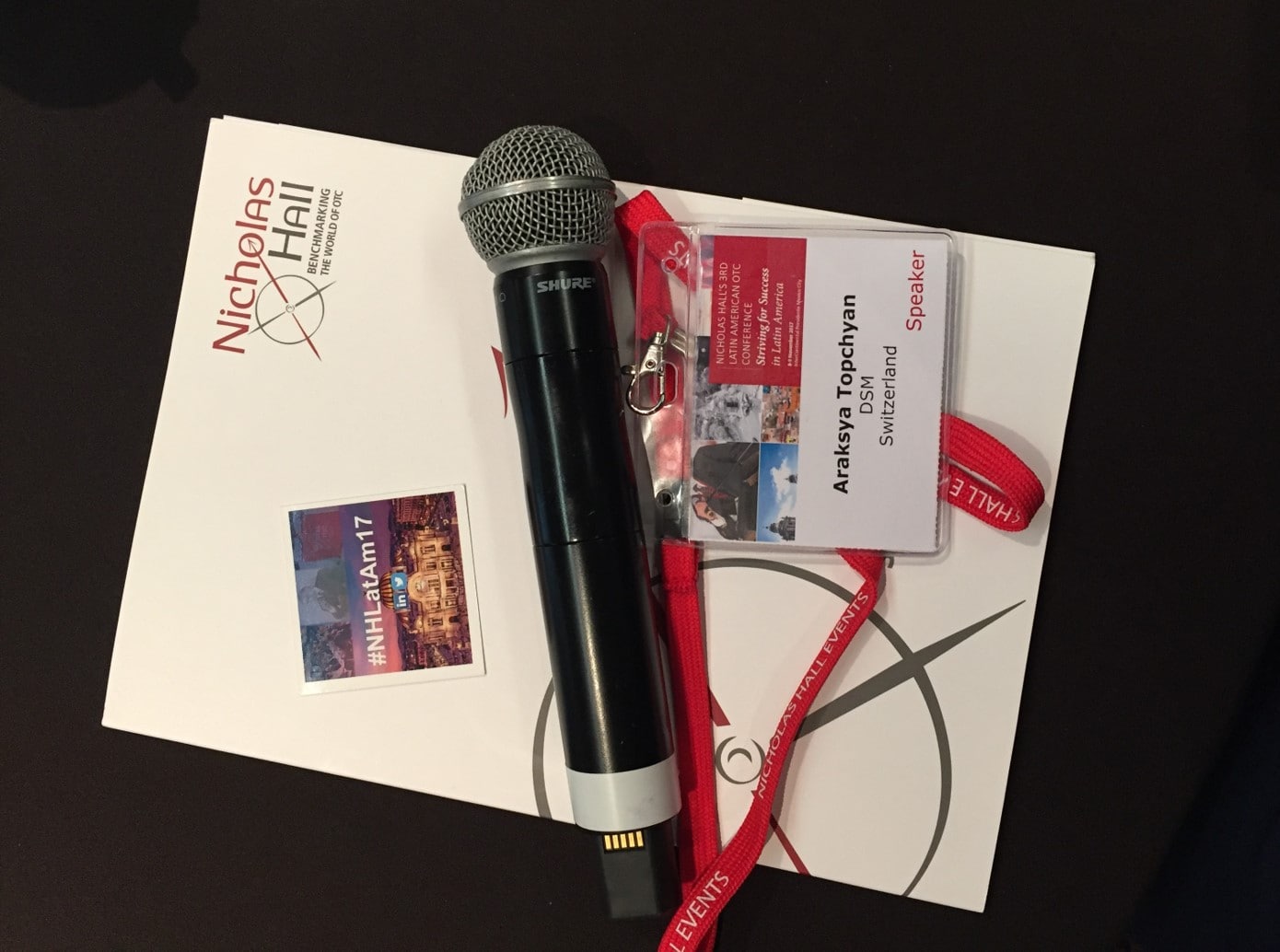 DSM held a session on the therapeutic benefits of vitamins in Rx applications during Nicholas Hall's 3rd Latin American OTC Conference.
Araksya Topchyan, Global Marketing Manager, Pharma at DSM held a talk about innovation opportunities with vitamins in the OTC sector as a guest speaker in the 3rd Nicholas Hall's Latin American OTC Conference on 9 November in Mexico City. The talk focused on how the growing therapeutic benefits of vitamins in Rx applications could create further OTC possibilities for this key sector. In this thought-provoking session, Topchyan elaborated on a broad range of possible new therapeutic applications for vitamins in areas such as diabetes, hypertension, stress and post-stroke treatment. Topchyan also discussed the opportunities these applications possess to marketers who are looking for new line extension possibilities with added safety benefits.
The Nicholas Hall global series of OTC conferences cover a range of subjects across the consumer healthcare market, providing delegates with insight on the hottest consumer trends and new marketing strategies.
To learn more about therapeutic benefits of vitamins and how DSM can help support your innovation, please contact us. 
Click here to download our Pharma Solutions catalogue.